August was a big month for us! We sold our first home (sniff, sniff). We spent 8 1/2 years there, brought both our baby girls home from the hospital and spent so many hours making it just the way we wanted it. But we are left with lots of amazing memories and we are moving onto bigger and better opportunities. I mean I have a walk-in closet now so I can't complain! Here is a sneak peak of our new house. I will be sure to share more later and do a house tour when I have things mostly decorated and done!
Reading
I haven't had time to read much, but I've started In Order to Live by Yeonmi Park and will let you know my final thoughts next month. I bought this book as a gift for my mom for Christmas and now she is letting me borrow it. When I was 10, my dad was stationed in South Korea and so we lived there for about a year and a half. My fifth grade teacher had escaped from North Korea. I went to see the spy tunnels and went to the DMZ (demilitarized zone) while we were there. It all really made an impact on me. I saw a video of Yeonmi Park speak online and when I heard she had a book, I thought my mom might want to read it. She loved it and now I am in the middle of it. So far it has really captured my attention. Yeonmi writes beautifully and her story is so moving! I can't wait to finish it!
Cooking
Crab Cake Waffles-For something a little fun I decided to try a savory waffle recipe for dinner. I doubled the batch and used regular flour instead of the flours called for in the recipe. It came out a little runny so I had to use more flour. We all agreed it has potential, but if you might want to quadruple the batch. I think I will also add more flavorings and maybe even some parmesan cheese in the dough next time.
Crock Pot Cheese Fondue- I made fondue for dinner a while back. It was a fun meal, but the cheese fondue was lacking in flavor. This time around I tried this recipe and we all agreed this is the one to make again! I added some Italian seasoning and basil in addition to the garlic salt. It all came together so quickly and I served it with meatballs, bread, apple slices, bell pepper, and broccoli.
Influenster sent me some Classico Organic Tomato & Basil Pasta Sauce for free to try out this month. I haven't tried their pasta sauce before, but I have tried their pesto. It's actually my preferred pesto to use in recipes (like my turkey pesto meatballs) because it tastes good and it is inexpensive. I just whipped up a meal with this using tortellini, meatballs leftover from our fondue, and some garlic bread. It was a really tasty sauce and one that I would definitely think about purchasing in the future. So if you are looking into a cooking shortcut (like me), you might want to give this brand a try.
Products I've Been Using
No BS Retinol Night Cream- No BS sent me this cream to try and I have been using it for the past few months in place of my typical night cream. Their premise is that there is nothing bad in it (no parabens, no sulfates, no phthalates, no petrochemicals, no artificial fragrances, no animal testing). And lots of good stuff (hyaluronic acid, aloe, vitamin E). It claims to soften fine lines and refine skin texture. I didn't notice a difference in fine lines, but I did notice that some discoloration on my face from pregnancy has really faded which was really exciting for me! I will definitely keep using it!
Currently
Claire walking Avie to school on her first full day.
Starting-I'm starting to get into a routine and it's wonderful. We are settling in and our days are looking more and more similar and predictable. It's bliss to be able to plan my day around Avie's naps and Claire's school schedule. I know when I can get things done and when to run errands. When I type it out it sure doesn't sound exciting, but as a mom having a routine again is wonderful!

Buying-All the furniture and decor! I mentioned this in my August Purchases post and got a few comments wanting to know what furniture I've been buying so I am planning on doing a few posts on that and maybe a house tour in the next week or so. There are just a few rooms we are finishing up.

Sharing- After staying with my parents for a week and a half my mom reminded me I still had all of my childhood books in the basement. So I pulled out my American Girl books to show to Claire and we are currently reading the Kirsten series together at night. Next she wants to read Samantha and then Addy.

Recording-I had to go check my DVR. We are watching Below Deck, Real Housewives of Orange County, and I'm already getting excited about a new season of Outlander in November!
I'm also throwing in the TBB ASKS for this month. With fall right around the corner, the theme is cozy. I love all things cozy! What about you?
1. Slippers? A big, fat YES! I love cozy slippers and slipper socks! In fact while I was in labor with Avie last fall, before we went to the hospital we headed to Target and picked up some new slippers for me to have!
2. What is your favorite blanket? I have a
thick heavy pom pom blanket
from amazon on my couch I love to cuddle up with. I also like the wool one Matt and I bought in Ireland at Avoca Hand Weavers. It is a great souvenir!
3. Thin or thick pillow? Thick and fluffy please. Also make it a down pillow. I'm pretty much surrounded by down in our bed. We have mattress topper, down comforter, and down pillows! It's so comfortable!
4. Favorite warm beverage? Tea! I have tea EVERY morning. My favorite is vanilla chai tea, but I really like
honey tea (here)
, too! My sister-in-law studied overseas in Ecuador and loved it so much she brought some back and gave some to me. It is so good and you don't need to add any sweetener. It's my favorite drink when I have a cold or sore throat.
5. Robe? Yes. I like to wear a robe after showering when I am getting ready. I will sometimes wear one in the morning over pajamas if it is really cold too.
6. Favorite comfort snack foods? Cookies-pretty much any kind. I have a huge sweet tooth!
7. Movies or TV series binge? TV series binge, especially when it is just me. I like that the story keeps going with TV series. A movie sometimes isn't long enough. I like to save movies to watch when I am with my husband. We both enjoy watching comedies together.
8. Actual pjs or leggings? Both. I have fleece lined leggings I like to wear lounging around the house. I also have some joggers (
these are my fav
). But for actually going to bed, I like my
pajamas
!
9. Do you cozy up on the couch or the chair? I like the couch for watching tv at night with my husband, but for reading a good book I prefer a chair (with tea, a blanket, and down throw pillow of course!).
10. Hoodie, t-shirt, or sweater? If I am lounging around the house, you will probably see me in a hoodie. I like the front pocket. In the winter t-shirts aren't warm enough for me. If I want to feel cozy and have errands to run, I will throw on leggings and a thick sweater to be acceptable looking.
I hope you are all enjoying your Labor Day!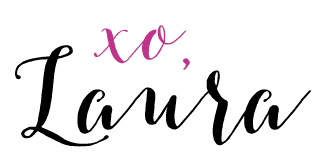 linking up with Anne
&
Gretchen
+
Kristen
,
Sunday Showcase
,
What's Up Wednesday