A couple of weekends ago I was able to meet up with
Jill from Doused in Pink.
Although she doesn't blog anymore, we have occasionally kept in touch through emails. Finally the stars aligned and we were able to meet up! We ate lunch and did some shopping at a mall about halfway between each of our homes. It was a really nice day and I had so much fun having some girl time! I'm not a big Anthropologie shopper only because there wasn't one near me in Milwaukee and they can be quite pricey. Jill loves it though so we did some perusing and I found this pretty striped top (in the sale section, of course!). I decided to treat myself since it was just a week after my birthday. It's really lightweight so even though we still have some warm days it can be worn with shorts or white jeans now and I'm hoping to layer it and wear it as a tunic as the weather cools down. For too long I've relied on shopping online, and this top was a great reminder of what you can miss out on if you do that!
Last week's most popular post was from
Kathrine at Kathrine Eldridge.
I have to admit I am a little jealous of her fabulous Gucci belt that she got as an anniversary gift. Isn't it amazing?!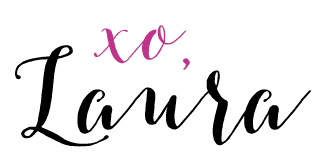 linking up with Style Sessions, Walking in Memphis in High Heels

and

Fashion Canvas, Style with a Smile,
Turning Heads Tuesday, Spread the Kindness,
What I wore,
Oh Hey Girl,
Color and Grace,
Jersey Girl Texan Heart
,

Style

Perspectives,
Midweek Inspo,GYPO, Style on the Daily