I feel like so many things have happened this month, but really it all has to do with our move. We are in the home stretch though. I cannot wait to get into our new home. We close on our current home next week, spend a week with my parents and will be moving into our Naperville home on the 17th. I have the listing for our new home open on a tab on my computer and seriously look at it several times a day! In the meantime there is internet to cancel, electric to switch, final documents for the mortgage, and all the fun details that go into a move. I swear I never want to move again!
The Secret by Kathryn Hughes
- The main character Beth is searching for answers after her mother Mary passes away. Beth has never known the truth about her parentage, but she needs to find out what Mary was hiding in order to possibly help her very ill child. While going through her mother's things Beth find a newspaper clipping that raises a lot of questions. Her search leads her back into her past in order to discover the information she needs.
This book had some unexpected twists! I was able to predict one of them, but the other surprised me. I really liked how the story was woven together and the ending to it all. It was definitely a page turner. It makes me want to read other books by Kathryn Hughes.
The Girl With No Name by Diney Costeloe
- This book follows 13 year old Lisa who is a refugee child who escaped from Nazi Germany on the Kindertransport. She arrives in London knowing no one and not knowing any English. In London she is taken in by a foster family and begins her new life. But during the Blitz she gets a head injury and develops amnesia. The authorities give her a new name and send her to a children's home.
I really enjoyed the premise of this book. It told a story of WWII from a very different perspective. Historically, it gave insight into a lot of aspects of the war. I did wonder about the writing style at times. It seemed simplistic, almost like it could be a JA novel? I couldn't find any information that it was JA so I am not sure if that is just how the author writes or if she was trying to emulate the main character's age. The plot did seem to plod along at times with so many additional view points of minor characters. I was very surprised by how unjaded the main character is in the book, too. I don't know if I could find peace or happiness if I went through all of that, but she just continues on with her life. It's pretty inspirational.
The Lost Wife by Alyson Richman
- This is another WWII novel I read this month. It is set in Prague prior to the war and then tells the story of the two main characters journey throughout the war and then decades later in New York. Lenka and Josef are lovers separated by the Nazi invasion, but many years later have an unexpected glance of recognition.
This was my favorite book this month. I absolutely loved reading the story and how Lenka and Josef each made it through the war and, unexpectedly back to each other. I cried at the end with this one. I was reading it every chance I got. I highly recommend it!
The Things We Don't Say by Ella Carey
- This book is about the fascinating love story between two bohemian artists from the early half of the 1900s. Nearly sixty years ago Patrick Adams painted a portrait -his only portrait if I remember correctly - of his partner Emma Temple. After Patrick's death many years later, Emma has the painting above her bed in their country home as a symbol of their love. Emma's granddaughter Laura used the famous painting as collateral for her tuition at a prestigious music school where she studies violin. Then an appraiser claims the painting is a fraud, but refuses to explain why. The bank threatens to recall the loan and Emma is left with doubt wondering about her relationship with Patrick.
I think this was a free novel from amazon prime. It was a good read and interesting insight into the lives of bohemian artists. I admire Emma's self-control and ability to put so many things aside to live the life she believed in. I don't think the author gives much away with hints as I had no idea where the resolution to the book was heading. It was a satisfying ending though. I almost wish this book had illustrations so I could see some of the paintings and artwork described! It sounded beautiful!
I haven't been trying out any new recipes lately, just trying to clear out our cupboards. My kitchen will be much bigger and I am excited to make some memories with my sous chef, Claire!
I got some new goodies from Caseapp just the other day and I am so excited about them! I have been using Caseapp cases and laptop skins for years. They hold up really well! Just check out my first post with them (
here
) almost 3 years ago and I am just now switching out my laptop skin. And it still looks great! I just wanted a new look. You can check out my other Caseapp items
here
,
here,
and
here
. Matt loves his phone case so much I've had to design the same one for him whenever he upgrades his phone. It's really nice to be able to personalize something so much. If you want to give Caseapp a try, you can use code
20IDODECLAIRE
for 20% off through 8/31. Or you can enter the giveaway below for a chance to win an item of your choice from Caseapp!
a Rafflecopter giveaway
Following- Following the directions to get Claire re-registered for kindergarten in Illinois now. We were good to go and then with the move I had to re-do all the paperwork. And Illinois requires a physical, dentist exam, and vision exam! I'm glad I looked into it early because that would have been extra stressful to rush around and get all those things done!
Ordering- I've been trying not to order anything! Because we move out soon and then have a gap of time before we move into our new home. So I don't want to order anything and then have it get lost in the mail with mail holds and forwarding! I'll be ordering new furniture soon though!
Pinning- I've started a pinterest board of all the furniture and accessories I want to get for our new house. So if I am not blogging on the computer I am pinning away!
Watching- Now that the season of Handmaid's Tale is over, I am watching Married at First Sight and Below Deck Mediterranean. I've been watching those since their first season!
Counting - Counting down the days until all this moving nonsense is done and I can take a deep breath again!
Can't wait to catch you up next month once we are in our new home!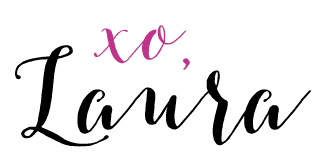 linking up with Anne
&
Gretchen
+
Kristen
,
Sunday Showcase
,
What's Up Wednesday
, BlogGiveaway.com