As a busy wife and mom, I rely on organization to keep myself from going absolutely crazy. I have lists upon lists, storage organizers, and more. One thing that has always been lacking is my makeup organization. When
Joligrace
approached me to try out one of their makeup cases I gladly accepted. They have a range of many different options for different purposes. There are also many colors and prints and sizes to choose from. I ended up choosing the
Silver Diamond Makeup Train Case
for myself.
When it arrived I was impressed by how well made it was. It's definitely designed to take some abuse which is good! So many products now days are not quality and this case really seems like it will stand the test of time. It fit all of my makeup and skincare items easily and it was so nice to have it all organized and in one place.
It made me think about organizing other items with this amazing case. Because there are so many dividers that can be moved to customize the space inside, it really can be useful for organizing other items too! Here are 5 ways you can use a makeup case to organize items in your life (other than makeup)!
If you have children over the age of 3, you are guaranteed to have small toys. I would bet you have several different kinds of very small toys. And they are nearly impossible to organize. While these toys make fantastic foot-injuring booby traps for any type of intruders that may try to enter your house (or you if you make any late night bathroom trips) they are much better when they are securely put away. This case is such a nice way to organize those small toys and to cart them around! I am thinking it would be a good way to organize those really small LEGO parts or Barbie clothing and accessories, too!
If any of you are a mom of girls, then you know how quickly those hair accessories accumulate. My daughters' accessories have grown out of nearly every box I've purchased for them. But using this makeup case for organizing their hair accessories is perfect! You can organize by type, color, and even have space for brushes.
3. Sewing Case
If you are a novice or occasional sewer and only have a few threads and sewing items, using a makeup case to store them could be a great organizational tool. I had more than enough space for my threads, needles, and other sewing accessories. It was nice to have the threads all separated by color and they weren't unraveling and getting all tangled like they typically do.
I love to craft with my daughters when I have time. But there are so many small pieces and different items that make it hard to stay organized. Using a makeup case allows all those small items to have their own place and having them in the case makes it easy to carry them around!
My favorite non-mainstream way to use a makeup case is actually to organize larger jewelry pieces. I have a jewelry box, but have long since out grown it. I hope to eventually get a jewelry armoire that will help, but for now I have a lot of my jewelry during our move store in this makeup case! I was able to fit so many statement necklaces, earrings, and bracelets. It keeps them organized and mostly tangle-free.
Joligrace's
makeup train cases
are wonderful for organizing your makeup, but they also can be used to organize so many other things! You can use coupon code
JG10
for $10 off your purchase of a makeup case from Joligrace which makes it even better!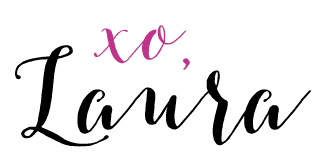 Thanks to Joligrace for providing a makeup case for me to review. All opinions are my own.
linking up with

Thursday Fashion Files Spotlight Weekly

,

High Latitude Style, Thursday Moda, A Labor of Life, Chic and Stylish , Weekly Style Edit, Trendy Thursday,
Fas
hion Frenzy
,
Friday's Fab Favorites
,
Fun F
ashion Friday
,
Fabulous Friday

,

Posh Classy Mom

,

On the Edge of the Week

,

Fancy Friday,
Mix
it Mondays
,
Oh to be a Muse, How I Fall, Shoe and Tell, Start the Week Stylish, On Mondays We Link Up,