I was hoping to get this post up last Friday, but that clearly didn't happen. After spending a week in Florida, we headed to Georgia to celebrate my brother-in-law's graduation! Initially we had planned to take two days to drive back, but with everything we needed to do, we just drove back all day on Wednesday. Then we had Thursday and Friday to drive down and look at new homes and also get ready for Aveline's baptism Sunday. So long story short, it's finally up! Hope you all had a good June and happy 4th of July!
Reading

I've only had time to read one book. It was a recommendation from Shea back in the fall and I finally got it from the library (there was a really long hold list).
Homegoing by Yaa Gyasi- The book begins in Ghana during the 1700s when two half sisters are born. They never meet and have drastically different lives.

One will marry an Englishman and lead a life of comfort in the palatial rooms of the Cape Coast Castle. The other will be captured in a raid on

her village, imprisoned in the very same castle, and sold into slavery.

The book follows their descendants to modern day.
This book was so incredibly well written. Each chapter focuses on the story of a different descendant. In one chapter Gyasi is able to share their story in an incredibly poignant way. Each chapter could almost be a book of its own! This is definitely not a happy go lucky story, but it does have some level of resolution. I learned so much and am glad I had the chance to read this book! I really recommend it!
Products I've Been Using
Well funny enough, this section isn't about products I've been using this month. My husband has been the tester this time! The first item he received was Vitamin C Serum by Le Subtile from Brandbacker to try. He always sees me getting to try out items so he was excited to try out something himself this time.
I have been using a Vitamin C serum or Vitamin C in skincare products for quite some time. Vitamin C helps strengthen skin and neutralize free radicals. Le Subtile's serum is designed to help boost and plump skin. It helps to diminish fine lines and rejuvenate skin cells resulting in tightening, lightening, and better cellular growth where the serum is applied. After using the serum twice daily for the past two weeks, my husband was impressed. This is coming from a guy who uses regular soap to wash his face. He liked the scent and how easily it absorbed. During our vacation in Florida, he got a little sunburned and felt that regularly applying the serum helped it to heal faster. He says he plans on continuing to use it. If you are interested in trying it, you can use code BB20 for 20% off!
I also received a box full of Dove Men products to try out in my recent VoxBox from Influenster which I passed onto my husband. He is already a fan of Dove products and the Extra Fresh scent is his favorite. Here is what he got:
Body and Face Wash- This is one of my husband's favorite products from Dove. It helps hydrate skin with mircomoisture technology for healthier and stronger skin. It works well and as his wife, I love how he smells after his shower!
Shampoo + Conditioner- This is engineered specifically for men's hair. It helps to strengthen hair and make it more
resilient
. My husband says when he uses hair product in his hair, it cleans it out really well without drying his hair out.
Dry Spray Antipersprirant- This goes on instantly dry so no waiting around before getting dressed. It is a clinically proven non-irritating formula, yet still moisturizing. My husband has been using this for a while and loves that it has a light scent, but not overpowering.
Body and Face Bar- This was a new product for my husband to try. It has moisturizing cream to help maintain your skin's moisture and hydration. It rinses away easily and is non-greasy. My husband found it non-irritating and liked the lather it creates.
Currently
Celebrating-Well I mentioned in my recent 5 Things No One Thinks To Do Before Selling Your House that my husband recently accepted a new job with a different company so we are moving this summer. It's very exciting for him and with the move and his travel schedule we have decided I will be staying home full time this year. It was too much to try and get my license changed and apply for jobs with moving. So we are celebrating his new job and the opportunity for me to stay at home with the girls!

Visiting-Matt's new job is in Chicago so we have decided to move to the Chicago suburbs from Milwaukee. We've been visiting the suburb we decided to move to quite a few times lately to look for a new home. We finally found one we absolutely love and had our offer accepted. The whole situation was so serendipitous. We drove past it on a way to another house and saw the sign. Our realtor was able to get us in that day and we made an offer on our way home. It's truly our forever home. Matt is not allowed to ever get a different job because he will have to drag me out of that house kicking and screaming!

Baking-There hasn't been any time for baking lately! I did some cooking for Aveline's baptism this past Sunday though. We had a taco bar, bounce house, and delicious cake, and beautiful cookies from a nearby bakery. It was a wonderful day! I couldn't have asked for a better way to end our time in this home than with a celebration for our baby girl!

Wearing- My everyday style has been pretty boring lately. It's been so unbearably hot here, even I can wear a tank top and shorts (and I am always cold). But for Aveline's baptism we all looked our best! My mother-in-law made her baptism dress and it was beautiful! She used the same pattern as she used with Claire's, but there were some slight differences. It's so special to me that she had a handmade dress. I hope if either of my girls have girls of their own they are able to pass down these gorgeous baptism dresses!
Loving- I'm loving that we had the opportunity to vacation in Florida as a family before all the craziness of home selling/buying, moving, getting ready for the baptism, and Matt starting his new job got underway. It was a blessing to have that time together as a family! Claire was excited to go to her favorite restaurants there from 2 years ago, Sharky's and Pineapple Willy's. She loves seafood and it was so much fun to enjoy the sunset sitting outside near the ocean each night!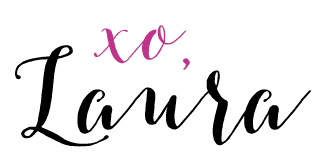 linking up with Anne
&
Gretchen
+
Kristen
,
Sunday Showcase
,
What's Up Wednesday