1. Grey sweatshirt dress-J.Crew Factory $13.19 (exact, similar, similar worn here)
2. Blue sleeveless dress-J.Crew Factory $21.11 (exact, save, splurge)
3. Blue flats-c/o Jenn Ardor (exact, save, splurge, worn here)
4. Denim heels-c/o Jenn Ardor (exact, save, splurge, worn here)
5. Embroidered top-c/o SheIn (exact, similar, similar, worn here)
6. Navy blue jumpsuit-c/o SheIn (exact, save, similar, worn here)
7. Orange floral jumpsuit-c/o SheIn (exact, similar, similar, worn here)
8. Blue floral dress-c/o SheIn (similar, similar worn here)
9. Tortoise shell apple watch band-amazon $21.99 (exact band, similar watch, similar watch, worn here, here)
10. Sandals-Steve Madden via DSW $36.95 with coupons (exact, save, splurge)
11. Red tassel earrings-ebay $3.24 (similar, similar)
12. Souvenir shirts (not pictured) $31
Total: $127.48
Most of my purchases were made early this month because later this month was so busy! I ordered a bunch of things from J.Crew Factory when they had free shipping over Memorial Day weekend. Most of it didn't work out, but the sweatshirt dress is amazing and so is the blue ruffle hem dress! I think that is the dress I will end up wearing for Aveline's baptism this weekend. It will be so cute with a turquoise necklace and some nude heels.
I really only have one pair of flat sandals and so this month I finally found another pair I love at DSW that are
slides with crystal studs
so now I have 2 options. Once again thanks to DSW, I was able to use rewards and coupons to get the price way down. Of all my c/o items, the two jumpsuits are by far my favorites! They are so comfortable to wear and I've received quite a few compliments on them, too!
For Mother's Day my husband and daughters got me an apple watch. I was so excited to find a
tortoise shell band
to go with it on amazon. I've been wearing it nonstop and love how it goes with everything, too. I might even get the blush colored one soon.
For next month I'd love to find a pair of distressed jean shorts. I tried a pair from Old Navy, but wasn't a fan of the length. I need to get to the mall and try a few different stores, but haven't had the time recently. Hopefully I will soon because otherwise I will just have to wait until next year!
What are you looking to buy next month?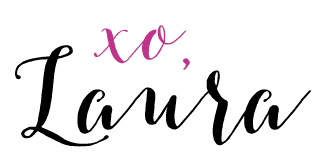 linking up with

Thursday Fashion Files Spotlight Weekly

,

High Latitude Style, Thursday Moda, A Labor of Life, Chic and Stylish , Weekly Style Edit, Trendy Thursday,
Fas
hion Frenzy
,
Northwest Mountain Living & Style,
Friday's Fab Favorites
,
Fun F
ashion Friday
,
Fabulous Friday

,

Posh Classy Mom

,

On the Edge of the Week

,

Fancy Friday,
Mix
it Mondays
,
Oh to be a Muse, How I Fall, Shoe and Tell, Start the Week Stylish, On Mondays We Link Up,