I can't believe how quickly things add up. We had been hoping to sell our home and upgrade to a larger one for a few years now, but things kept getting in the way. Infertility expenses, a new roof, difficulty finding what we liked....the excuses went on and on. But part of the reason I've been dragging my feet is that I really truly love our home. It has an amazing living room, incredible fireplace, acre of land and garden I've spent hours on, and we have done so many upgrades and remodels to it, many rooms are exactly what I like. The only draw back is there is no true master bedroom so no walk in closet or master bathroom. Well, now there are no more excuses. Matt recently accepted a position with a new company located in Chicago and we need to move to Illinois. So next week (!) we are planning to our house on the market. Hopefully some family loves it as much as we do and wants to make an offer. Before it goes on the market, in addition to the general cleaning and organizing, there are a few other things that many people don't think of doing before putting your house on the market.
1. Clean the Kitchen Disposal
If your kitchen drain smells, odds are people will get a bad impression of the overall condition of the home. Tossing a lemon peel down the disposal will make your whole kitchen smell cleaner. And while you are at it, always wipe down your sink. Many kitchen sinks are stainless steel so water spots will show. Taking care of all the details like using a dry cloth and wipe down not just the counters, but the sink, too will really make it gleam.
2. Bake Brownies
You know what will make your kitchen smell even better? If an hour or so before showing your house, you bake some brownies. My mother-in-law swears by this and has sold two homes by baking brownies. Not only does it make your house smell mouth-wateringly good, it makes it feel more homey. People walking through your house can imagine themselves and their family in the home, enjoying home cooked meals.
3. Clear the Cobwebs From the Basement
The unfinished part of basements can become a hot spot for cobwebs and dust.
Most people take lots of time cleaning their homes
, wiping out drawers and cabinets, organizing closets, but then forget to take care of the cobwebs in their basement. Take a half an hour or so and wipe down the pipes and sweep out the corners. People will love how clean your house is and it looks that much more move-in-ready.
4. Wipe off Light Switches and Door Handles
Some of the most touched items in your home are its light switches and door handles. They get pretty grubby. When you are living in your home everyday it can be easy to look over these when you clean, but when you are showing your home, they need to get wiped down. If they aren't clean they can give the overall feeling of a grubby household and that is the last thing you want buyers to think!
5. Add High Quality Silk Plants to Your Decor
Bright flowers and plants are the perfect neutral decor to add to your home when showing it. Many realtors will tell you to pack away personal items like photos and mementos to reduce clutter and help families envision themselves living there. But you don't want the house to look to empty. Fill it with plants and vases of flowers! I chose to get a few silk plants because I didn't want to worry about them dying and constantly replacing them. I also didn't want to pick up dead leaves, clean up dropped pollen, or over/under watering. I have enough to do right now, thank you very much. Having plants in your home is visually appealing and helps create a cozy, relaxing atmosphere. That is why there are so many commercial businesses choose to have
interior landscape design
and a
plant service
to help create an atmosphere where customers can relax and feel more at home.
I found a beautiful silk plant centerpiece that I am using on my coffee table as I get our home staged and ready for listing. The greenery of the centerpiece compliments our decor without drawing the eye too much. I want them to look at our home, not our decor after all! The silk leaves really look real and the woody stems are arranged so perfectly in the vase to create a visually appealing arrangement that looks beautiful in our living room. I am impressed by the quality of the silk plant and the way it was arranged. It was packaged so nicely with styrofoam in a box there were only a few leaves that had fallen off during shipping that I was easily able to put back on. This is a piece that I love now and looks great while we are selling our home and will look lovely in our new home once we move too.
If you are looking for silk plants or a silk plant or floral arrangement you can use code BLOGGER10 for 10% off of any silk product (excluding custom arrangements) on
silkplantsdirect.com.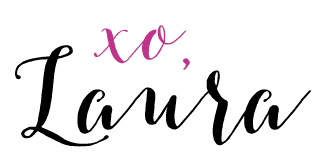 the silk plant centerpiece was provided to me in exchange for a review, but all opinions are my own