These next few weeks are going to go so fast for us! I am wrapping up end of the school year paperwork and then packing for a trip in just a couple of weeks! Here is what is going in our life lately.
Reading
My Not So Perfect Life by Sophie Kinsella
- Katie Brenner is starting off her life trying to work her way up in the advertising field in London. Although her boss Demeter is nearly impossible to work for, Katie still looks up to her and envies her seemingly perfect life. When Katie is let go from her job Katie is crushed. It's nearly impossible for Katie to find paid work in her field so she ends up moving back home with her dad and step-mom. While there she helps them set up a vacation business when lo and behold her ex-boss turns up as a guest!
My thoughts: This lighthearted book was just what I needed. I really enjoyed Katie's spunk and the romantic side of the story as well. If you are looking for a summer read, this is perfect!
Matchmaking for Beginners by Maddie Dawson
- Marnie MacGraw is engaged and excited to begin an ordinary life with her future husband. But then she meets her fiance's matchmaking great-aunt Blix Holliday. Blix tells her her whole life is going to change. And it does. Not two weeks after her
wedding, her marriage ends in divorce. And just when she thinks she is picking up the pieces, Blix passes away and leaves Marnie her brownstone home in New York.

Marnie doesn't believe she's anything special, but Blix somehow knew she was the perfect person to follow in her matchmaker footsteps.
My thoughts: This was the Amazon First Read that I chose for May. I wasn't really enthralled with any of the choices, but this seemed the best of the bunch. I figured I could always stop reading it if I wasn't impressed. But I did like it. At times Marnie's character bothered me. My first impression of Marnie when Blix sees her is that she would be an assertive, strong personality, but she really isn't. She grows into her personality and gifts throughout the book though. It's just a feel-good book and another one that is perfect to read by the beach or pool!
Recipes I've Tried
Oreo Cream Filled Brownies
- I actually made these with a box mix of brownies. They. were. so. good. I kept them in the refrigerator so the filling was nice and firm. They were delicious!
Cinnamon Pie
- This was very good, too. It was like a cinnamon roll and cheesecake had a baby. Even though I am not a huge cheesecake fan, the cinnamon flavor still made me appreciate it. We all loved it topped with a dollop of fresh whipped cream.
Slow Cooker Pesto Mozzarella Chicken Pasta
- I needed a quick slow cooker meal for a day last week when we had a lot going on. This was a great solution. My whole family loves pesto so I served this with some garlic bread and we gobbled it down. I almost wonder if I could add in some sun dried tomatoes or roasted red pepper to add some color and taste next time.
Slow Cooker Garlic Parmesan Chicken
- This recipe claimed to be exploding all over pinterest. Normally I am pretty good at following directions, but maybe I did something wrong here because it didn't turn out quite like the pictures or the video. I just wasn't a fan and the leftovers sat in the fridge for days because no one wanted to eat them. I did subsitute chicken breasts instead of thighs, but I don't think that should have made such a difference. I might have to give it another shot because the video makes it look so tasty!
Products I've Been Using
We have been spending some time out in our yard over the past week. It always amazes me how fast all the weeds grow! So over the weekend I was out in the 90+ degree weather trying to tame our flower beds so they only contained actual flowers. It was hot and sweaty work. I was so glad when I was done and was able to spend some time on me!
I just received three of Yardley's

classic moisturizing bath bars through Brandbacker to try. It was perfect timing, too. Yardley has been trusted for generations to provide the perfect combination of ingredients from nature that makes your skin feel good with fragrances that lift and recharge you. Personally I love spending some time in the shower as a way to unwind. It's a great way to recharge physically and mentally. I have tried them all so far and my favorite is the Coconut. The bars are a nice way to help me relax in the shower after all that yard work! Here are the different bars I received to try:
Creamy Coconut Moisturizing Bath Bar – smooths and hydrates with Shea Butter, Aloe and Vitamin E.
English Lavender Moisturizing Bath Bar – calms and soothes with pure lavender extracts and essential oils. Lather leaves skin feeling fresh, soft and supple.
Oatmeal & Almond Moisturizing Bath Bar – helps soothe dry skin and gently exfoliates with natural oatmeal. Soothe and protect against dry skin with tried and true ingredients.
I was struck how fragrant these bars are. They all help me to relax and leave my skin silky smooth, and feeling my best.
Besides their quality and scent, I love their budget price! You can find these bars for under $2 a piece at your favorite drug and food stores like Walmart, Walgreens, CVS and more! You can find Yardley on facebook here. Overall I was impressed with all the soaps and love the value and quality.
Traveling- We are headed to Panama City Beach, Florida in a couple of weeks. We went there 2 years ago and rented a condo and had such a wonderful time. We are renting the exact same condo this time and stopping at Mammoth Cave on our way down. After our week in Florida we will stop in Columbus, Georgia for a few days to celebrate my brother-in-law's graduation and then back to Wisconsin. I am so excited to be heading back to PCB for a laid-back week of sun, swimming, and delicious seafood!
Grilling- Well, we live in Wisconsin so we grill year round (we actually do, just not too often). I do love flavored brats and burgers. My husband makes these delicious burgers that he smokes in his electric smoker then finishes off on the grill. I can't bare to eat them with a bun because it masks the flavor. Yum! We've been enjoying making s'mores in our fire pit, too!
Exploring- Lately we have been options for our oldest daughter to get involved in some athletic activities. She is 5 and headed to kindergarten in the fall. We'd like her to do a team sport or something to work on her coordination like gymnastics. She is determined to do Tae Kwon Do. So now I need to explore options nearby!
Planting- We have over 20 trees in our yard and unfortunately many of them are spruce. Many spruce trees in the area have a fungus and are dying. We have slowly been removing the spruce as they die. Early this month we had one near our house fall down (thankfully away from our house!). So we had that one and 5 others removed. Now the side of our house is so bare looking and I hate it. So we ordered 6 more trees and 2 lilac bushes to plant around our yard. Hopefully they grow fast!
Playing- We have been playing outside as much as possible! Claire got a chalk trail for her bike from amazon and has been having so much fun trying to draw things in our driveway! She also loves to play in the sprinkler and with her Tball and golf set!
Claire graduated from preschool this month. It was such a cute ceremony and when my darling daughter signed "I love you" to us when she crossed the bridge, my heart melted. I'm so lucky to be her mom!
This little cutie pie is 6 months this month! Where has time gone?! Aveline is trying all sorts of fruit and vegetables and loving it. She's also sitting independently. She is such a happy baby and charms complete strangers everywhere we go. She had her 6 month check up and is 18lbs already! We have her signed up for swim lessons this summer and I am looking forward to seeing if she enjoys the water.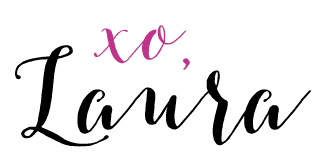 linking up with Anne

&

Gretchen

+

Kristen

,

Sunday Showcase, What's Up Wednesday