Well we came from Arizona's 90 degree heat back to snow and now finally starting to warm up here. But it was still a great month! We did a lot and made many wonderful memories this month. I a always amazed at all we accomplished when I look back and write these posts.
Reading
During our vacation in Arizona, I actually was able to plow through a few books and it was wonderful! I have always been an avid reader and I miss it when life gets too busy. Here in order of preference is what I read this month:
The Marriage Lie by Kimberly Belle
Iris and Will have been married for seven years, and life is as close to perfect as it can be. But on the morning Will flies out for a business trip to Florida, Iris's happy world comes to an abrupt halt: another plane headed for Seattle has crashed into a field, killing everyone on board and, according to the airline, Will was one of the passengers.
Grief stricken and confused, Iris is convinced it all must be a huge misunderstanding. Why did Will lie about where he was going? And what else has he lied about? As Iris sets off on a desperate quest to uncover what her husband was keeping from her, the answers she finds shock her to her very core.
My thoughts: This was my favorite book by far this month. I really liked the mystery behind it all. I admired Iris's tenacity throughout the book, too. She was an interesting character to read and kept me guessing!
The Tuscan Child by Rhys Bowen
In 1944, British bomber pilot Hugo Langley parachuted from his stricken plane into the verdant fields of German-occupied Tuscany. Badly wounded, he found refuge in a ruined monastery and in the arms of Sofia Bartoli. But the love that kindled between them was shaken by an irreversible betrayal.
Nearly thirty years later, Hugo's estranged daughter, Joanna, has returned home to the English countryside to arrange her father's funeral. Among his personal effects is an unopened letter addressed to Sofia with a startling revelation.
Still dealing with the emotional wounds of her own personal trauma, Joanna embarks on a healing journey to Tuscany to understand her father's history—and maybe come to understand herself as well. Joanna soon discovers that some would prefer the past be left undisturbed, but she has come too far to let go of her father's secrets now…
My thoughts: This book started strong. I love historical fiction, especially when mystery is woven in. And when it is set in Europe, all the better! But towards the end I felt like the author just kind of lost motivation and tied up loose ends in the easiest way possible. I also felt like there were a few events I had to roll my eyes at that were too coincidental just to make everything end nicely. It felt a little contrived to me.
When Never Comes by Barbara Davis
As a teenage runaway and child of an addict, Christy-Lynn learned the hard way that no address was permanent, and no promise sacred. For a while, she found a safe haven in her marriage to bestselling crime novelist Stephen Ludlow—until his car skidded into Echo Bay. But Stephen's wasn't the only body pulled from the icy waters that night. When details about a mysterious violet-eyed blonde become public, a media circus ensues, and Christy-Lynn runs again.
Desperate for answers, she's shattered to learn that Stephen and his mistress had a child—a little girl named Iris, who now lives in poverty with her ailing great-grandmother. The thought of Iris abandoned to the foster care system—as Christy-Lynn once was—is unbearable. But she's spent her whole life running—determined never to be hurt again. Will she finally stand still long enough to open herself up to forgiveness and love?
My thoughts: I think I got this free through kindle. The premise seemed interesting enough, but the writing really lacked. I think it should have been a longer book to fully develop the storyline better. Some of the minor characters were a little too one-dimensional in my opinion.
Recipes I've Tried
I've been on a cooking and baking kick and have been trying all sorts of new recipes this month! Most of them were really good, or as my daughter Claire would say, "Make-agains!"
Variations of this Fudge
-I made this fudge for Christmas and doubled the recipe to make a 9x13 pan. It was so easy and quick. It got me thinking about what variations of this I could do. So far I have tried an almond flavor (same chocolate base with 2t. almond extract instead of peppermint extract in white chocolate for the top, then I topped with sprinkles). I also tried an all chocolate kind with
Hershey's S'more Baking Piece
s mixed in. I did a chocolate cherry with
cherry chips
, too. My favorite was the almond! It is super fast to make and I prefer to let it set for a day to firm up.
Slow Cooker Tuscan Chicken
- This was an easy recipe that was nice to come home to. I cooked up spaghetti noodles and garlic bread to serve with it and while I wouldn't say it was out of this world fabulous, it was tasty. I swapped the sun dried tomatoes for canned Italian diced tomatoes to cut down on the calories since sun dried tomatoes are in olive oil.
Slow Cooker French Onion Chicken
- This didn't turn out like the recipe, but was still pretty good. I think I should have added more cornstarch to the sauce. I might make it again, but I don't know if it will be on regular rotation. It's just nice to add variety to our slow cooker meals once in a while!
Slow Cooker Chili Mac
- It was fun to try out another version of chili. This was tasty and easy and we liked adding the noodles in!
Brie, Chicken Sausage, and Green Apple Flatbread
- This recipe was from Andrea. Her recipes never fail to please! I did change it up a bit with feta and mozzarella instead of brie (I'm not a brie fan), it was so good! I could see this being a light summer meal, maybe even being made on the grill.
Spinach Artichoke Spaghetti Squash
-This was my favorite main dish that I tried this month! To cut down on prep time I stuck a few chicken breasts in my slow cooker and shredded them to use in the recipe. I ended up not serving it in the spaghetti squash boats. After the squash was cooked, I shredded it I transferred it to a greased 9x13 pan and topped it with the spinach and artichoke sauce and broiled it in the pan. This made serving much easier! I loved the leftovers too!
Kit Kat Cream Cheese Brownies
- Claire picked these out to make while we were in Arizona. We actually used a brownie mix to make them so it was much easier. They are very rich tasting so I recommend small pieces! But we all enjoyed them!
Easy, Crispy 30 Minute Mongolian Beef
- My husband loved this! I am a fan of Asian flavors and this did not disappoint. I was a fan of how saucy it was. Whenever I serve something over rice, I worry my rice will end up without sauce, but there was plenty to go around.
Products I've Been Using
I was sent the Chic Voxbox from Influenster to try out and it was full of fun goodies.
Jade Roller
- I've been reading about jade rollers on a few different blogs lately and found a reasonably priced one to try. I have been using it every night after I apply my moisturizer. It's very relaxing and I love how cool it is on my skin. It is supposed to help reduce puffiness, but I don't know if it really makes a difference. I will probably keep using it, especially in the summer because of the relaxing and cooling aspects.
Microneedle Roller
- This was another product I've been reading about and wondering if they were worth the hype. After some research I decided on a .25mm roller. The idea is to use it prior to putting products on your face to help them sink into your skin better. I've been using it 3 times a week at night and then I put on a serum and moisturizer. I haven't noticed a difference yet, but most things take at least a month of use before seeing results. It isn't painful, but it does feel a little prickly.
MarmoriAlbo MacBook Case- When I bought my laptop a few years ago, I got a cheap case off of amazon. In this case, you get what you pay for and there were chips and cracks within a few months. So of course, I was thrilled to receive a quality, new laptop case from MarmoriAlbo. MarmoriAlbo creates c

olorful and artistic handmade Macbook cases. Their cases are unique and made-to-order and made of hard plastic.

They have an incredible range of laptop cases that fit most Macbook models and phone cases that fit iphones and the Samsung Galaxy. There are even have some that are available to customize!
When I received my case in the mail, I was impressed with how durable it seemed. It was much more protective compared to my old case. It snapped on easily while still being slim enough to not add much weight or thickness to my laptop. I love the nonskid tabs on the bottom that seem very securely attached. On my old case they came off after a week (even when I re-glued them back on). MarmoriAlbo has so many gorgeous marble covers, I had a hard time choosing! In the end, I went with this one. The marble covers looked like something that will be in style for quite some time and I love how realistic they look. The color is so vibrant!
Currently
Celebrating- The end of the school year! We are a while off (last day is June 12 for teachers), but I feel the end coming and I am excited for the things we have planned. We leave on June 17 for a week in Florida then a few days in Georgia visiting family. Then Aveline's baptism is July 1!
Creating- My mother-in-law gave my daughters a sewing machine to share as they get older. Claire and I have been working on a Little Red Riding Hood sewing kit when we have time. It's easy even for me (I'm not a great seamstress) and she's been able to do some of it too while getting used to the machine. I'll try to remember to share a picture when we are done. It's a good kit for the beginning sewer.
Wearing-Spring temperatures are finally here and I am excited to be pulling out lighter layers, pastels, and florals!
Sharing- Claire loves to try and share everything with me. She can be such a momma's girl. We had a little spa day earlier this month and I shared one of my masks with her. It was a fun time! And I don't know if I would say sharing so much as giving all my old Barbie and Barbie toys to Claire. She finally convinced me to ask for them from my parents' house (I held off as long as possible because I thought she had enough toys already). She's been having so much fun playing with them though.
Going- We have been going from winter to spring in the matter of a week! Claire enjoyed making a snowman and then roller skating and riding bikes the next week. It's been pure craziness. We also went to visit Claire and Aveline's great-grandmother. It was a wonderful visit and I am so glad she was able to meet Aveline!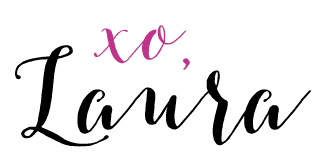 I received a laptop case from MarimoriAlbo in exchange for mentioning their 10% promotion, but all opinions are my own.
linking up with Anne
&
Gretchen
+
Kristen
,
Sunday Showcase