For a short month I feel like we fit a lot in! I headed back to work in mid February and my husband has been traveling almost non-stop. It really made the month fly by. This pillow from my sister-in-law for Valentine's Day has really summed up our lives lately. Isn't it cute? She make it with her Cricut and made all the states where we live in a different color.
Reading
I'm currently in the middle of this book so I'll give my opinions next month, but I'm about 50% of the way through and it's really been holding my attention!
Recipes I've Tried
Skincare Products I've Been Using
I was sent this to try out from Influenster. I have to say I am not too impressed. I didn't see any difference on my hair when I used it. I received the blonde color and it looks like light brown to me so I am not sure how it would work anyway. It works to help define brows, but my eyebrows are already fairly dark so I don't typically use anything on them.
Currently-What We've Been Up To
Currently Planning- We've been planning our spring and summer vacations. We head to Arizona to visit my husband's parents over spring break at the end of this month. We also just booked a condo in Panama City Beach, Florida for mid-June. When we come back we will have Aveline's baptism in early July! It's been great to get these things on the calendar!
Currently Seeing- I've been seeing double lately! This is a side by side of my girls both at 3 months. Can you tell them apart?! Avie is on the left and Claire on the right. When I show Claire photos of her as a baby she isn't sure who it is!
Currently Making-

Claire and I have been cooking up a storm in the kitchen! Whenever I am making dinner or baking something she wants to help. It's so much fun to bake and cook together. This week we will be making chocolate chip muffins to take to her Great Grandmother's this weekend.
I also had a friend invite me to do a sign at Board & Brush with her. I absolutely love crafting so this was a blast! Now I need to find a place for it in our home.
Currently Pretending- I had to register Claire for kindergarten next fall. I definitely got teary eyed. I've definitely been in denial this is her last year home with me (at least the Tuesdays and Thursdays we get to spend together). I've been pretending not to be sad about it in front of her. I can't believe she will be in kindergarten next year!
Currently Wearing- Athletic clothes! I've been trying to slowly get back in shape as the weather has been warming up. I'm hoping to sign up for a 5K soon. There are some great athletic clothes from Zaful that I am loving. Zaful and Rosegal are having a great sale right now and you can get some amazing deals like free shipping or buy 3 get 1 free. You can find information on Zaful Women's Day 2018 sale here and Rosegal Women's Day gifts here.
What were you up to in February?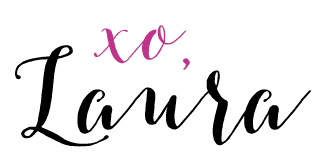 linking up with Anne

&

Gretchen

+

Kristen , Sunday Showcase