If you follow my
instagram
, you saw this photo the last time my hubby went out of town. Lots of snow to deal with and I am sure the new neighbors got a kick out of watching me wrestle with the snowblower!
Recipes I've Tried
Skincare Products I've Been Using
I received this as a gift for Christmas and finally had a chance to try it last weekend. The lavender smell is very relaxing! It feels a bit odd to walk around with the foot masks on, but it really does work! I did the mask on a Sunday and by Wednesday night my feet started peeling. They were much softer afterwards! I am hoping to start running again soon so I will be using these more often to help keep my feet nice and soft.
This trio is designed to reveal radiant skin. It delivers improvements in the appearance of fine lines, wrinkles, and radiance. All of their products are cruelty-free and paraben-free.
The trio includes:

Retinol Vitamin C Concentrate - Unlike other serums, this is concentrated and not diluted with water at all. Apply after cleansing and before other products, making sure to massage deeply into your skin.
Wrinkle & Radiance Remedy-When adding this as part of your routine, gradually increase use over time in order to reduce risk of irritation starting with once a day every other day and gradually increasing to twice a day by the third week of use.
Eye Wrinkle Corrector- Begin by using this twice a day. You can even use this around your mouth.

I've been using this for just over 2 weeks at night exclusively. I have not seen big results, but I do think the fine lines around my eyes are diminishing and my smile lines around my mouth are not as deep at the end of the day. I have noticed my skin tone is becoming more even with use, too. Overall I am impressed with the line and with the price point. It's slightly more expensive than typical drugstore products, but not out of reach at all and for what you get, I think it is worth it.
What We've Been Up To
Finishing- Our floors! We live in an older home and have original hardwood floors in the bedrooms and hallway. We refinished the girls' rooms in late summer and finally finished the rest. We had the carpet in the hallway ripped up and did our room so everything matches. It looks amazing!
Subscribing- To the idea that babies have 'leaps.' We've definitely been seeing patterns of not sleeping and eating a ton at certain points with Aveline. It's really interesting to read about on the website and I am on the waitlist for the book at our library!
Wishlisting- So many things. For the perfect pair of olive pants, a larger black crossbody bag, and a suede moto jacket.
Watching- Amazon Prime. With all the time I spend nursing or pumping, thank goodness for Amazon Prime. I binge watched The Marvelous Mrs. Maisel and Good Girls Revolt.
Hearting- My girls! It sounds so ridiculous, but I go back to work in a week and I am hearting every minute I have left. I know I am lucky to be part time, but my maternity leave has gone by so quickly and I don't feel ready to go back!
Aveline & Claire Update
Aveline (we call her Avie for short) had her 2 month check up and was just over 12lbs and 24inches long. Baby girl is growing like a weed! We just started switching her over to 3-6mo. or 6mo. clothes because some of her 3mo onesies are getting too short. She is such a chill baby. And she is smiling almost constantly! We are still working on getting her on a sleeping schedule. Some nights she does not want to go back to sleep and that worries me since I go back to work in a week and a half and Matt is traveling almost all of February. Aveline will sleep for up to 3 1/2 hours at a time, but it isn't always at night. And she does not like her crib that much. She seems to far prefer her Rock n' Play, but we don't want her sleeping in that too much because of the whole head shape issue.
Claire has adjusted really well to being a big sister. She always is looking to help out and give Aveline lots of hugs and kisses. Her BIG SISTER! sticker chart has been going well and she has earned several 'big sister' dates with us so far. I can't believe that registration for kindergarten next fall starts next week! Claire isn't in school yet, but has taken to reading really well. I am constantly amazed by how she is able to sound out words and read 1st and 2nd grade level books. It will be a challenge to make sure she continues to progress next year. I have to give some credit to her daycare/PreK school this year. They have been really good about working with her and challenging her. I wish she had started there sooner! Hopefully they have room for Aveline next fall.
Claire decided to have a Trolls theme for her 5th birthday party. Since her birthday falls on Christmas we typically have it the first weekend in January so we don't conflict with Christmas celebrations. It was so much fun! We hid trolls all over and the kids had to pretend to be Bergens and search for them. We had lots of Troll themed food and a rainbow cake. The kids even made a troll magnet they could take home. This little Princess Poppy loved it all!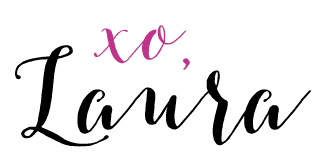 linking up with Anne
&
Gretchen
+
Kristen
*powered by Brandbacker