1. Turquoise necklace-ebay $12.46 (
similar
,
similar
,
similar
)
2. Black tassel earrings-ebay $1.12 (
save
,
splurge
,
worn here
)
3. Burgundy tassel earrings-ebay $1.07 (
save
,
splurge
)
4. Grey ruffle sweater-c/o SheIn (
exact
,
save
,
splurge
,
worn here
)
5. Grey cowl neck tunic-c/o SheIn (
exact
,
save
,
splurge
,
worn here
)
6. Navy turtleneck-J.Crew Factory $35.65 (
exact
,
save
,
splurge
)
7. Blue velvet peplum top-J.Crew Factory $15.60 (
save
,
splurge
,
worn here
)
8. Quilted fuzzy pullover-Amazon $18.99 (
exact
,
splurge
,
worn here
)
9. Navy dress-Leith via Nordstrom $37.38 (
exact
,
option
,
splurge
)
10. Black jeans-Old Navy $15.84 (
save,
option
)
11. Grey and white v-neck tees-Walmart $8.20 ($3.88 each + tax) (
similar
,
splurge
)
12. Navy, maroon, and striped long sleeve tees-Old Navy $33.67 (~$8.42 each) (
exact
,
worn here
)
13. Kate spade bag-via ebay $62.71 (
save
,
splurge
,
worn here
)
14. Velvet floral top-c/o PinkBlush (
exact
,
worn here
)
TOTAL: $242.69
I went quite a bit over my $150 a month budget, but we had gotten some money as Christmas gifts last month that was begging to be spent! And some of the things I ordered in December didn't arrive until this month so I am including them here. I found some great accessories on ebay and have been enjoying wearing them. If you are ever looking for a trendy accessory, ebay is a great option if you are on a budget. I doubt tassel earrings are going to be on trend forever so I don't want to spend a bundle on them. For a few dollars you can enjoy the trend while it lasts and not feel guilty about not wearing them once a new trend starts!
I have been stocking up on basics that have needed replacing like my long sleeve tees, short sleeve tees, and a few pairs of pants. I was fortunate to find some great long sleeve tees at Old Navy. While running errands I saw some great basic v neck tees for under $4 and picked them up at Walmart of all places. I have a cricut (vinyl cutting machine) and I often make shirts for my daughters or as gifts. Walmart has so many cheap shirts in a variety of colors so I was there looking for something to make for Valentine's Day for Claire when I spotted them. White tees wear out so fast or get stains on them I don't really want to spend a ton. These were a relaxed fit, cotton blend material, and don't look see through to me. No pocket either which is exactly what I had my eye out for. I might have to keep an eye out in the future!
In addition to basic items, I was able to score some great items on sale. The peplum tank is so pretty and I can't wait to wear it to work. The Leith dress I scooped up while it was on clearance. I actually got 3 colors in different sizes and narrowed it down to the blue one. It's a very flattering dress, but I would recommend sizing up if you are in between sizes. I found the darker colors to be more flattering and easier to hide undergarment lines if you want to avoid wearing spanx or something similar. If you are looking for something cozy, I highly recommend the quilted pullover. It's so soft and warm! I have the white and pink one in my amazon cart now, just waiting for me to check out! I ordered up two sizes to a large, but I think ordering up one size is enough depending on how roomy you'd like it to be.
For next month, I am hoping to find some replacement olive pants and an olive cardigan. I've been all about cardigans lately. They are much easier to wear when nursing. If you have any recommendations, I am all ears!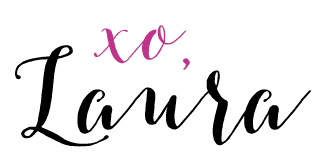 linking up with
What I wore,
Oh Hey Girl,
Color and Grace,
Jersey Girl Texan Heart
,

Style

Perspectives,
Midweek Inspo,GYPO, Style on the Daily,
Thursday Fashion Files Spotlight Weekly, Twenties Girl Style, High Latitude Style, Thursday Moda
,
A Labor of Life, Fashion Frenzy,
Rachel the Ha

t

,
Friday's Fab Favorites
,
Fun F
ashion Friday
,
Fabulous Friday

,

Posh Classy Mom

,

On the Edge of the Week

,

Fancy Friday, Ginger's Linkup,
Mix
it Mondays
,
Oh to be a Muse, How I Fall, Shoe and Tell, Start the Week Stylish, Hello Monday, On Mondays We Link Up,