It's been a busy week so far. My husband has been out of town and I got the crazy idea that I wanted to see if I was able to handle being a 'single parent' for a week. He travels up to 40% of the time so I know that I am going to have to figure out the logistics of it all at some point. Being on maternity leave for a few more weeks gives me a little flexibility for a potential nap here and there so I thought why not? Well he comes home late tonight and I am definitely still trying to figure it all out. Super exhausted, but I learned to clear snow off the roof while baby wearing so that's cool.
I have a fairly simple outfit for you today. When you think about the pieces, it's just a grey sweater, jeans, and shoes. But by adding details and color you can add interest. The
sweater is a cable knit with ruffles (under $20, too!)
, the
jeans are distressed
, and the burgundy accessories add some color instead of a typical black. Simple swaps and choosing basic items that have embellishments or detail can add interest and keep an outfit from becoming boring. It makes it look like you put so much more effort into getting dressed, too!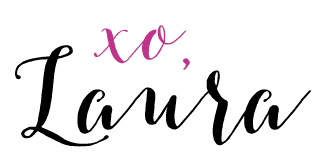 Linking up with
Thursday Fashion Files Spotlight Weekly, Twenties Girl Style, High Latitude Style, Thursday Moda
,
A Labor of Life, Fashion Frenzy,
Rachel the Ha

t

,
Friday's Fab Favorites
,
Fun F
ashion Friday
,
Fabulous Friday

,

Posh Classy Mom

,

On the Edge of the Week

,

Fancy Friday, Ginger's Linkup,
Mix
it Mondays
,
Oh to be a Muse, How I Fall, Shoe and Tell, Start the Week Stylish, Hello Monday, On Mondays We Link Up,