This shop has been compensated by Collective Bias, Inc. and its advertiser. All opinions are mine alone. #NatureMadePrenatalDHA #CollectiveBias
Life can definitely throw some curveballs and stressors your way. Especially when you need it LEAST! It can be a stressful experience trying to get pregnant. There is only a small window of time each month and that is if everything works as it is supposed to (which it rarely does). If it doesn't work, there is more stress. And when it finally does work and you become pregnant there is the stress of trying to make sure you have a healthy pregnancy. I feel like there were times I stressed myself out about being stressed while pregnant! It's ridiculous, I know.
In order to break this stressful cycle I took a look at what I could do to relax and decrease the stress during my pregnancy. Thankfully I did find some great stress relievers that helped me cope and feel less anxious about everything once I finally did become pregnant that I am sharing today.
1. Take a prenatal vitamin before, during, and after pregnancy.
I have been taking a prenatal vitamin for about 10 years now. I had a doctor that advised me to get in the habit before my husband and I wanted children. She said it was a good idea to take a prenatal vitamin throughout your fertile years just in case there was an unplanned pregnancy as well. You should start taking a prenatal vitamin 6 months before you start trying to get pregnant and take it with food. I take Nature Made® Prenatal Multi + DHA. It is guaranteed to meet our high quality standards - it is made from carefully selected ingredients under strict manufacturing processes.
Clinically proven absorption of folic acid and iron
It provides essential vitamins and minerals before and during pregnancy including Folic Acid, Calcium, Iron, Magnesium, Iodine, Vitamin B12, and Vitamin D3

†

Folic Acid is an important B Vitamin for Women of Childbearing Age and Pregnant Women as it lays a critical role in the proper development of the baby's nervous system.† Adequate folic acid in healthful diets may reduce a woman's risk of having a child with a neural tube defect.


Nature Made® Prenatal Multi + DHA

is also free from:
You can find

Nature Made® Prenatal Multi + DHA at Sam's Club in the pharmacy section or the Vitamin aisle. A 5 month supply is under $20! Having a quality prenatal vitamin can really help relieve the worry of making sure your body and baby are getting what they need during pregnancy.
2. Try massage or acupuncture to help you relax.
You need to make sure and schedule some 'you time' during your pregnancy. I have found that the best way to do that is with a scheduled appointment. There were too many times I decided to give myself a facial or mani or pedi and then never had the chance to. But when you have something scheduled, you make plans for it and you are more likely to follow through. I got a massage several times during my first pregnancy and did acupuncture almost weekly while trying to conceive and afterwards with my second pregnancy. I found both to be extremely relaxing. You leave feeling refreshed and rejuvenated. Think about what you find relaxing each day and try to incorporate more of that into your life. Whether it is acupuncture or savoring a cup of tea each day, that time for yourself is important!
3. Surround yourself with supportive family and friends.
When you have supportive family and friends, you can ask questions, get advice, and vent if needed. It helps to relieve anxiety if you talk about things that may be causing stress during your pregnancy. Having unsupportive people in your life will only cause more stress and that is the last thing you need!

4. Eat healthy and exercise throughout your pregnancy if possible.
If your doctor okays it, exercising is a great way to destress. Even taking a walk can be calming. I love working out and feel good about doing something healthy for my body. Exercising may help focus that nervous/anxious energy into something healthy. Eating healthy during pregnancy can also help relieve stress. By doing things that are good for your body, you know you are nourishing that little one growing inside you as best you can.

5. Educate yourself on pregnancy, labor, and caring for a baby to help you prepare.
Ignorance is not always bliss. If you are worried and stressing about your pregnancy and upcoming labor, or even caring for your baby afterwards, educate yourself! Knowledge is power and can help you feel prepared to welcome your child into the world. There are so many apps that help you track your pregnancy week by week, books and classes you can take so you know what to expect. Educating yourself can help you feel prepared for everything.

6. Communicate with your significant other about expectations, desires, emotions, finances, etc.
It's important to be on the same page with your significant other throughout your pregnancy. It can alleviate a lot of stress when you have that person by your side and you agree with each other about those big decisions like where you are giving birth, deciding on a pediatrician, naming your child, daycare options, and more! My husband and I had chats whenever we had a big decision so we could share our opinions and make a decision together, one that hopefully made both of us happy!

How did you decrease stress during pregnancy?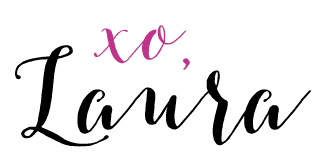 †These statements have not been evaluated by the Food and Drug Administration. This product is not intended to diagnose, treat, cure or prevent any disease.