I get it. Making dinner can be the last thing on your mind after a long day at work, running errands, and picking up your children. I plan our meals ahead of time and still have difficulty getting it all done. So I like to have a few tricks up my sleeve as far as recipes that are easy to make, healthy, and that my family loves.
One of those is Parmesan Ravioli and Veggies. I make variations of this meal a couple times a month
and even though I make more than enough for leftovers, the leftovers always seem to disappear really fast!
The whole meal only takes about 30 minutes to make and I make sure to add lots of vegetables and use freshly grated Parmigano Reggiano cheese for a richer flavor! Parmigiano Reggiano is naturally lactose-free due to its long aging process. It is also easily digestible and a good source of protein and calcium. You can read more on that here and find recipes to use Parmigiano Reggiano with here.
Parmigiano Reggiano cheese is made by a collective of farmers and producers in Italy. Did you know that not all parmesan is Parmesan? The word Parmesan means from Parma, so shouldn't yours actually come from that area? Parmigiano Reggiano is made in the areas in and around the province of Parma. Look for the pin-dots on the rind to make sure you are getting the real deal!
To make Parmesan Ravioli and Veggies for dinner you will need:
1 large zucchini
1 summer squash
1/4c. chopped red onion
1 link of smoked sausage (I prefer a flavored chicken sausage)
2 9oz packages of ravioli
1/4c. olive oil
1t. garlic powder
1t. dried basil (or substitute 2T. fresh chopped basil)
1t. Italian seasoning
Parmigano Reggiano cheese for topping
Directions:
1. Cook ravioli according to directions.
2. While water is boiling for ravioli, chop zucchini, summer squash, and smoked sausage. Place them into a large pan with red onion, olive oil, and spices. Cook over medium heat until veggies have softened and sausage has browned.
3. Once ravioli is cooked, drain and add to pan with vegetables and sausage. Stir gently until combined adding more olive oil if needed. Serve topped with
Parmigano Reggiano and a piece of garlic bread. Enjoy!
If you would like a chance to win a Holiday Parmigiano Reggiano Cheese Feast enter below!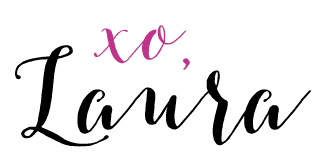 powered by brandbacker