1. Green top-c/o PinkBlush (
exact
,
save
,
splurge
,
worn here)
2. Burgundy lace top-c/o PinkBlush (
exact
,
save,
splurge
)
3. Red dress-c/o SheIn (e
xact
,
save
,
splurge)
4. Grey top-c/o SheIn (
exact,
save
,
splurge
)
5. Burgundy heels-DSW $42.30 (
exact
,
save
,
splurge
)
6. Nude heels-DSW $.01 with coupons and rewards (
exact
,
save
,
splurge
)
7. Cognac boots-Jet.com $105 (
exact,
save
,
splurge
)
8. Striped, black, and white tees $20.06 each-Nordstrom (
exact
,
save,
splurge
)
9. Grey longsleeve tee-c/o thredUP (
save
,
splurge
)
10. Black cardigan-c/o thredUP (
save
,
splurge
)
11. Striped dress- $2.99 with credits via thredUP (
save
,
splurge
)
Total: $210.47
Last month I had made some orders that hadn't arrived at the time of my October budget post so I am including them here. Those included were my thredUP order and the cognac boots. It really freshens up your closet when you replace many of those basic items you wear often. For me, that is my long sleeve tees, boots, and nude heels.The long sleeve BP tees from Nordstrom are amazing and if you are looking for a plain long sleeve tee for layering or wearing on its own, I highly recommend them. They are long enough to wear with leggings, super soft, and can be layered easily.
I was thrilled to find the burgundy suede heels at DSW. Those have been on my wish list for quite a while and I finally found the perfect pair. I had a lot of promotional coupons and was able to get those and the nude heels at quite a discount!
I had some credits at PinkBlush as well and ordered 2 tops. The teal one is gorgeous and I can't wait to show you the burgundy lace one next week, too. They are great options for holiday parties and they skim over your stomach area just in case you eat a few too many cookies.
For next month I have ordered a few items over Black Friday and Cyber Monday that haven't arrived yet so I will include them in December's post if I decide to keep them. I have ordered 3 different pairs of black OTK boots so far. Two of them have been from DSW and did not work out for one reason or other and am waiting for
this last pair
from Nordstrom Rack to arrive. Hopefully those are the ones because I am ready to give up. I also ordered
this coat
in 'wine' from J. Crew Factory along with
this bell sleeve plaid top
, and
this Snowbird sweater
from LOFT. There are a few accessories on my wish list for December, but nothing else big. I think I've ordered it all already!
Did you order anything from weekend sales? What's on your wish list for December?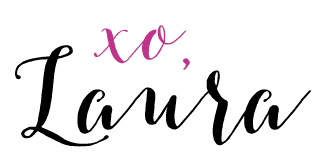 linking up with
Thursday Fashion Files Spotlight Weekly, Twenties Girl Style, High Latitude Style, Thursday Moda
,
A Labor of Life, Fashion Frenzy,
Rachel the Ha

t

,
Friday's Fab Favorites
,
Fun F
ashion Friday
,
Fabulous Friday

,

Friday's Fashion

,

Posh Classy Mom

,

On the Edge of the Week

,

Fancy Friday, Ginger's Linkup,