When I initially was doing shopping for my maternity wardrobe I made a list of basics that would be super versatile and were items that I wear often but couldn't make work for maternity. Wardrobe basics in short. My list included items like a black tee, skinny jeans, black pants, neutral colored skirt, and a few plain dresses that could be dressed up or down. But I also made sure to include a few colored bottoms. Why? Because after wearing the same items over and over again for so long it gets boring! Colored or patterned bottoms can help mix up your other maternity basics.
For summer I got one pair of light pink shorts to help add variety and I wore them at least once a week. The light pink paired well with yellow, blue, mint green, plum, and all neutral colors. Even being a pair of colored bottoms, they were pretty versatile and were fun to wear. For cooler temperatures, I got a pair of burgundy (almost berry colored) pair of pants from LOFT (
very similar pair here
). I knew how versatile this color would be because I have a pair of burgundy pants I've worn almost to death (see
10 Ways to Wear Burgundy Pants pos
t) and the fit is amazing. The belly band on these is thick and supportive and the fabric stretches nicely without stretching out throughout the day as many maternity pants do.
To me, wearing colored bottoms feels more purposeful and deliberate than a typical denim. I can pair them with a simple sweater and have an outfit that works for a day off or work day and it looks like I put more effort in to choosing my outfit than I actually did. Part of that is colored bottoms appear less casual than jeans, but are often just as comfortable! Whether it's for a maternity wardrobe or not, I highly recommend adding a pair of colored bottoms to your closet!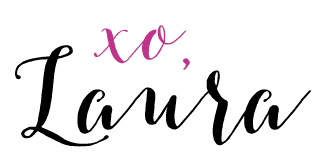 linking up with Style Sessions, Walking in Memphis in High Heels

and

Fashion Canvas, Style with a Smile,
Turning Heads Tuesday, Sandy a la Mode, Spread the Kindness, Tuesday Talk,
What I wore,
Oh Hey Girl, Whatcha Wearing Wednesday,
Color and Grace,
Jersey Girl Texan Heart
,

Style

Perspectives,
Midweek Inspo,GYPO, Style on the Daily