With my first pregnancy over 4 years ago, I had a terrible time with my skin. My skin and I have had a long battle and we are only just now starting to come to terms with each other. Or more likely, I have become better at dealing with and preventing the issues I have had for so long.
Even in my teens, I had some topical acne treatment. It didn't really prevent my issues, but it did help to treat and clear up the breakouts once they occurred. In my early twenties, I went so far as to try medication for some time to help with breakouts. The medication worked really well and after some trial and error, I found one that worked with minimal side effects. But then my husband and I decided to start a family and I needed to stop taking it and have it out of my system because it could cause birth defects. I was also advised to stop using the topical retinol I had been prescribed due to lack of information on how the topical medication could affect the baby. As a result of discontinuing all my medication and the pregnancy hormones, my skin left a lot to be desired.
In the years between my first pregnancy and my second, I have tried out many, many products in an attempt to help treat the issues I have and prevent new ones from forming. This time around, my skin is so much better during pregnancy! I would say it's better now than before I was pregnant. I have had very minimal acne and overall my skin just looks nicer. I definitely plan to continue my skin care routine after I give birth and hope my good skin days continue. So I thought I would share my routine and what types of products I have been using.
Peels and Masks:
I like to do a peel or mask a few times a week at night to help add something extra to my skincare routine. It's a nice way to pamper myself at the end of the day. Some ingredients I look for in all skincare products are Vitamin C, Retin-A or retinol, and hyaluronic acid. Peels and masks with Vitamin C have been high on my list lately because of how it helps to brighten and even skin tone. I have a little melasma on my forehead I've been trying to combat with Vitamin C.
The Kakadu C line
has been great because each product is really loaded with Vitamin C! I've been loving the
Intensive Vitamin C Peel Pads
and the
Amethyst Clay Detox Mask
. For a cheap sheet mask, I like the variety (and price) of the
Dermal Korea Collagen Essence Masks
. They come in a big pack for under $1 a mask.
Cleansing:
I use two different cleansers, one in the morning and one at night. At night after removing my makeup with a cleansing oil, I use
Innisfree Jeju Volcanic Pore Cleansing Foam
with my
Remington Facial Cleansing Brush
(
see my post on this brush here
). They are both really economical and I think together they clean my face so well! The facial cleansing brush is great in the shower and holds a charge for months. In the morning I use
Exuviance Purifying Cleansing Gel
. Both cleansers only need about a pea-sized amount and cleanse your skin without over drying it.
Serums and Moisturizers:
After cleansing each morning, I start with
Missha Time Revolution Essence
. I have used this daily and it just ran out after a year and a half! It's well worth it for just around $20. Next I apply a toner to help prevent wrinkles. I like the
Innisfree Ginger Oil Skin
. This is another one I've been using a year and a half and am just now running out. I like to use a serum or two afterwards, but switch it up often depending on what I want to target like acne, wrinkles, skin tone, or something else so I don't currently have a favorite serum. Normally I apply a different serum in the morning than I do at night. Every morning and night I also use an eye cream. I've tried a lot of eye creams, but haven't found the fountain of youth yet and keep on trying new ones. Currently I've been using
Neostrata Skin Active Intensive Eye Therapy
and
L'Oreal Age Perfect Renewal Eye Cream
. I always moisturize and of all I have tried, I like
Olay Regenerist Micro-Sculpting Cream
.
All of these items have really worked together to help me take care of my skin throughout my pregnancy. I really hope they all continue to work after my hormones change again!
And just for some fun, I am giving away a surprise product from the Kakadu C Line to 1 lucky person! Enter below and good luck!
a Rafflecopter giveaway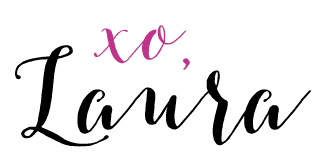 This giveaway is a partnership with Nakturnal.