I've always loved shoes. My mom loves to tell me my first phrase as a kid was, "New shoes." Creating an outfit around new shoes is so much fun. And I used to think that the more shoes the better. But in recent years I've started to change my tune. I've been working on building a better quality shoe collection. One that is comfortable and long lasting. Now I really try to only buy leather or suede, look for variety in sizes (I sometimes border on wide), and make sure there is enough cushion and support.
I've been fortunate to try out some shoes that I've really found amazing like 4EurSole sandals and
booties
,
JaVie flats
, and now
Foot Petals flats
. So far I've really liked wearing these more comfortable brands and found them to be great compliments to my outfits! They are worth the additional cost because they last so much longer, too. These burgundy flats by Foot Petals are the newest to my closet. I got them through Influenster to try out and I love them so far! I have wanted a pair of burgundy shoes and these are really comfortable. The cushion in them is amazing and really absorbs shock while you are walking throughout the day. I would caution that they run small though. I am typically a 7.5-8 and the 8 is a bit snug, especially at the end of the day when my feet are a bit more swollen.
Do you go for quality or quantity with your shoes?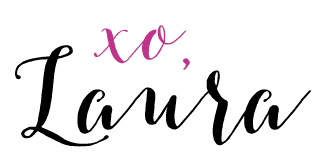 Linking up with
Thursday Fashion Files Spotlight Weekly, Twenties Girl Style, High Latitude Style, Thursday Moda
,
A Labor of Life, Fashion Frenzy,
Rachel the Ha

t

,
Friday's Fab Favorites
,
Fun F
ashion Friday
,
Fabulous
Friday
,
Friday's Fashion
,
Posh Classy Mom
,
On the Edge of the Week
,
Fancy Friday
, Ginger's Linkup,
Mix
it Mondays
,
Oh to be a Muse, How I Fall, Shoe and Tell, Start the Week Stylish, The Wardrobe Stylist, Hello Monday, On Mondays We Link Up,