1.
Cold shoulder sweater- c/o SheIn
(
save
,
splurge
,
worn here
)
2.
White sleeveless blazer-c/o SheIn
(
save
,
splurge
,
worn here
)
3.
Olive maternity sweater-c/o PinkBlush
(
save
, s
plurge
,
worn here
)
4.
Light blue sequined sweater-c/o PinkBlush
(
save,
splurge
,
worn here
)
5. Blue henley, not pictured-Walmart $9.50 (
save
,
splurge
)
6. Beads for DIYed beaded bracelet stacks, not pictured $25 (
similar
,
similar
)
Total $34.50
It was a crazy busy month with me going back to work (even though it's only 3 days a week) so I didn't have much time for shopping. I also don't feel a big desire to shop because there is no point in getting maternity clothing with only a couple months left and I think I have enough fall clothing to get me through the last 6-7 weeks of my pregnancy. My daughter and I have been enjoying crafting together lately so I spent some of my budget on a t-shirt to make on my Cricut machine and some stone beads at Michaels to make beaded bracelet stacks with her. My husband got me a bracelet stack for my birthday and I love wearing it so much I wanted to make a few of my own. Claire had to follow suit. She tells us she's been liking 'beading' lately. That girl cracks me up!
I did put in an order just this week for a few things though. I got a crossbody plum colored Kate Spade bag through the Mecari app (use my referral code BWTCQJ for a $10 off coupon) which I am hoping is in good condition. I've been wanting a nice crossbody bag for fall. It's just so much easier to have your hands free! I also got a few things that have been on my closet wish list with my thredUP credit that was expiring (
$10 off referral code here
) and a burgundy cardigan through Jane.com. Since I haven't received any of them, I didn't include them for this month. So if I end up liking them and keeping them, I will make sure to include them in October's budget. There isn't much on my wish list for October, but I am keeping my eyes open for a new pair of cognac boots. Mine have seen better days.
What is on your wish list for October?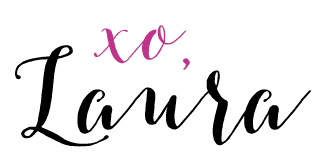 Linking up with
Thursday Fashion Files Spotlight Weekly, Twenties Girl Style, High Latitude Style, Thursday Moda
,
A Labor of Life, Fashion Frenzy,
Rachel the Ha

t

,
Friday's Fab Favorites
, Fun Fashion Friday, Friday Favorites
Fabulous
Friday
,
Friday's Fashion
,
Posh Classy Mom
,
Sheelah Writes
,
On the Edge of the Week
,
Fancy Friday