Today I am collaborating with 9 other beautiful bloggers to show you a fall wedding look. Make sure you check out their looks and link up today!
This weekend we are actually attending our second wedding in a month. It's always a fun opportunity to get glammed up and spend the night together celebrating love. Even though it was over 11 years ago now, being at a wedding always reminds me of our wedding. I am planning on wearing my black lace cocktail dress from PinkBlush again because it's super stretchy and comfortable, while still looking elegant.
For a non-maternity option, try this short sleeved lace one for under $100 here
! This time I am changing up my heels to this sleek black pair and adding a fur vest for some warmth. A fur vest is a fun alternative to a typical coat and can really be just as warm!
Something else I love to wear for weddings or evening events is one of my LipSense colors. In these photos I am wearing the color Strawberry Shortcake with Clear Gloss over top. It's a beautiful pinky-red color that you can really rock all year long. I love a bold lip but there is nothing worse than worrying about it being on your teeth or needing to get to a mirror and reapply throughout the night. With LipSense you don't have to worry about that! Just apply the color and apply the gloss. Reapply the gloss as needed throughout the night. There won't be lipstick on your teeth, no smearing, and you won't leave lipstick on anything else. I've become a big fan of LipSense and have been using it for almost a year now. I've grown to love a bold lip and it always frustrates me when I look in the mirror a couple hours after applying a typical lipstick and my lips look awful. Oh geez. How long have I looked like this?! Who saw me and didn't say anything?! If I want a bold lip, I want to rock it and feel confident about it and that's how I feel when I wear LipSense.
If you've never applied LipSense before, it is very easy. Make sure your lips are clean and dry. Shake the LipSense color. Swipe in one direction in a thin layer. Wait 10 seconds with your mouth open, then apply 2 more coats, waiting for 10 seconds between each coat. Apply gloss over top to help seal the color and moisturize. Your color should last between 4-18 hours. You can even mix and match the layers of color to create your own custom, long-lasting color.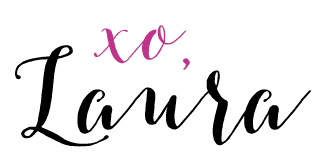 linking up with Style Sessions, Walking in Memphis in High Heels

and

Fashion Canvas, Style with a Smile,
Turning Heads Tuesday, Sandy a la Mode, Spread the Kindness, Tuesday Talk,
What I wore,
Oh Hey Girl, Whatcha Wearing Wednesday,
Color and Grace,
Jersey Girl Texan Heart
,

Style

Perspectives,
Midweek Inspo,GYPO, Style on the Daily