This outfit certainly isn't ground breaking. But not all outfits need to be. Classic pieces and simple layers are sometimes all you need on a casual day playing with your child and running errands. I wore this on a cooler summer day and it was perfect.
This tee
was a recent purchase from Sammydress. It's currently only $5 and I love it. I sized up two sizes (I normally size up one), but if I wasn't pregnant I could go with my typical size. The material is soft and stretchy and I really like the sleeve length and overall length of it. I've been buying both maternity tops and sizing up with non-maternity tops. When buying non-maternity clothing to be used while pregnant, there are several things to keep in mind.
Things to Consider When Buying Non-Maternity Clothes
1. Fabric
-What is the material? Does it stretch? How much longer will it fit? You want the top to fit for a while to make the purchase worth it, especially if you don't plan on wearing it after your pregnancy and the type of fabric plays a big role in that. I recommend only jersey or other stretchy material if you buy a non-maternity piece of clothing to be worn during your pregnancy. This tee is very stretchy and there is extra fabric so it should fit for at least a few more months.
2. Cost-
Does the cost of the item justify the amount of time you will be able to wear it? Maternity items are made to fit throughout pregnancy, but the fit of non-maternity items varies so it may not be able to be worn throughout your 9 months. So can you get the cost per wear down when you are able to fit into it, to make the purchase worthwhile? This tee was only $5, so I knew it was worth
3. Availability-
Sometimes no matter how hard you look, you can't find what you want in maternity. So a larger non-maternity size can be a good option. If you can't find the maternity item you want, consider non-maternity, just keep sizing, length, and cost in mind!
4. Length-
The belly panels on full panel shorts, skirts, and pants can begin very low so tops should be long enough to cover it and long enough to cover your growing belly! The last thing you want to do is tug on your top all day long. Besides, I am too busy tugging my shorts and pants up for that!
5. Fit-
Obviously fit is important. But regular sizes aren't made to accommodate a growing belly. So a larger non-maternity size does not fit the same as a maternity size top. The extra fabric can be in different places. Think about where the extra fabric is and how it will (or won't) work for you as your pregnancy progresses. And don't forget to think about extra room in the chest area, not just the belly area. I remember with my first pregnancy I had some empire waist tops I thought would work, but didn't fit in the chest anymore!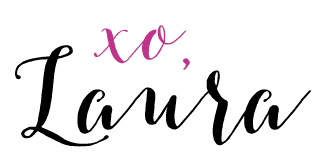 Linking up with
Thursday Fashion Files Spotlight Weekly, Twenties Girl Style, High Latitude Style, Thursday Moda
,
A Labor of Life, Fashion Frenzy,
Rachel the Ha

t

,
Friday's Fab Favorites
, Fun Fashion Friday, Friday Favorites
Fabulous
Friday
,
Friday's Fashion
,
Posh Classy Mom
,
Sheelah Writes
,
On the Edge of the Week
,
Weekly Style Edit
,
Fancy Friday