Although I am fortunate to try and review beauty products as a blogger, I still have my tried and true favorites that I always go back to. Many of them are drugstore brands, but I feel the quality is sometimes better than pricier items. So I am sharing some of my favorites that I have purchased multiple times and plan to keep on purchasing them! FYI, none of this is sponsored, just products I use daily and love.
Aussie 3 Minute Miracle
-This is my all time favorite that I use every time I wash my hair. It always leaves it so much softer feeling. I have dry, relatively coarse, curly hair so conditioner is a very important product to me. This one I have been using for well over 5 years and no matter the shampoo I use, this is the conditioner I turn to.
L'Oreal Infallible Total Cover Foundation
- I have tried all 3 versions of this line, and the Infallible Total Cover is my favorite. It has moderate coverage that isn't matte, but isn't super dewy feeling. It has a bit of a glow that feels natural to me and covers acne spots and such. A little goes a very long way and I use less than a pea size amount on my whole face (including double coverage in some trouble areas). The foundation comes out of the tube almost solid, but melts onto your face easily. And all for under $10!
NYX Full Coverage Concealer Jar
- I have been wanting a good concealer for months and so many of them don't have enough coverage. This one is perfect and doesn't seem to settle in lines. I can use it on under eye circles or on any annoying acne that may pop up. And you don't need much for good coverage.
Colgate Enamel Health Whitening
- I have sensitive areas of my teeth, especially along the gum line, but toothpaste made for sensitivity does not make my mouth feel clean (and I have tried quite a few brands). I believe I was originally introduced when I got a sample from my dentist and now I refuse to use anything else. It makes my mouth feel clean, helps to whiten my teeth, and I've had no issues with sensitivity!
Axe Detailer
- Yes this a product specifically targeted for men, but my husband left his in my shower and I tried it out. I really like how this doesn't unravel like a traditional loofah and I really like the added exfoliation it has.
Herbal Essences Curl Boosting Mousse
- I've been trying to figure out what products work with my curly hair since high school. At some point I found that mousse really helped with the curl definition, decreased the frizz, and gave me volume without the crunch of adding gel. I have tried quite a few different brands and keep coming back to this one. I feel I get good quality for a great price with this.
John Frieda Frizz Ease Dream Curls Styling Spray
- After I add (lots) of mousse, I always spray Dream Curls Styling Spray. My roommate had this in college and I tried it and got hooked. It helps to further define curls and decrease frizz. I love this stuff and often buy multiple bottles at a time!
Innisfree Jeju Volcanic Pore Cleansing Foam
-Although this isn't a drugstore brand, I still wanted to include it because the price point is in line with drugstore products. I've seen it on amazon and ebay for under $10 and it lasts for months because you only need a pea sized amount for your entire face. I've been using this for over a year. My friend sent me quite a few amazing Korean Beauty products while she was living there last year and included this. The tiniest bit can create an amazing amount foam. It gets my face clean without over drying it. It's the best cleanser I've ever tried!
Sheer White Teeth Whitening Strips
- I got these from my dentist when I switched dentists and I have repurchased them several times. I wear them overnight. I have found I can't wear them on consecutive nights because it does make my teeth more sensitive, but every other night or every few nights is fine. I have seen a definite difference in my teeth. And the price point is great!
What are your tried and true drugstore favorites?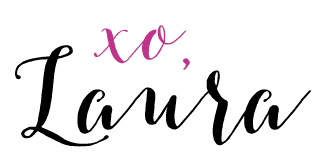 Linking up with
Thursday Fashion Files Spotlight Weekly, Twenties Girl Style, High Latitude Style, Thursday Moda
,
A Labor of Life, Fashion Frenzy,
Rachel the Ha

t

,
Friday's Fab Favorites
, Fun Fashion Friday, Friday Favorites
Fabulous
Friday
,
Friday's Fashion
,
Posh Classy Mom
,
Sheelah Writes
,
On the Edge of the Week
,
Weekly Style Edit
,
Fancy Friday
,
Vanity and Me