It's been such a busy summer so far, but we've been having fun! Our daughter was able to go to a Superhero day camp for a week and we've been keeping her busy with outdoor activities and the library summer reading program. She is one of the few 4 year olds I know that loves to sit and listen to chapter books! I think once she starts reading on her own she will be locked in her bedroom with a pile of books and I will never see her again! And we've been busy trying to get things together for our trip to Ireland (which we are currently enjoying).
Leading up to our trip, I watched the forecast in Dublin for a couple weeks to figure out what to pack. Weather looks like it will be fairly consistent throughout our trip with rain likely everyday and temperature in the low to mid 60s. So I got to work (in all my spare time) pulling out some of our early fall/spring clothing to pack. Since we would not have the opportunity to do laundry during our trip, I wanted to make sure our clothes were all clean and fresh before packing them. I had planned on packing a few lightweight sweaters and cardigans, but didn't have time to run them to the dry cleaner before our trip. Nor did I want to spend the money on dry cleaning. I wanted to save our money for fun things and more clothes in Ireland!
So I saved time by popping my sweaters and the light jackets we wanted to take into a Dryel bag with a Dryel cloth. 30 minutes they were all ready to be packed. Having clothes dry clean only clothes don't need to hold you back from actually wearing them. That is one thing I have learned from virtually eliminating trips to the dry cleaner. I wear my dry clean and hand wash only clothing so much more often! I used to save them because I didn't want the hassle of getting them clean afterwards, but with Dryel I don't have to worry about that. My husband occasionally has to travel for work on short notice and will use Dryel for his suits when he doesn't have enough time to get them dry cleaned. And you better believe I packed a couple Dryel pens for our trip to help with those little moments. With a 4 year old, stains are bound to happen, but treating them right away with the stain pens helps the stain from setting in and becoming permanent.
As a family we love that Dryel gives us the freedom to wear any clothes in our closet, whether they are dry clean only, hand wash, or whatever, whenever we want! Using Dryel also frees our time by eliminating trips to the dry cleaner and frees up extra money each money from the savings!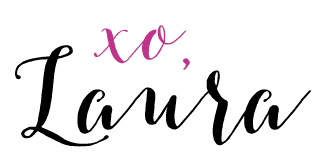 This post was sponsored by Dryel but all opinions are my own!