When my husband and I were going through infertility treatments, I ended up donating almost all of my maternity clothing from when I was pregnant with our daughter. There were a few reasons I did this. First of all, the clothing was 5 years old and just not in style. Second, I didn't really like much of the clothing when I had initially worn it. I had purchased it to meet a need and primarily looked through clearance racks buying what was on sale, not what I actually liked. Third, it had never fit that well anyway. And finally, with all we had been through, I wanted a fresh start with my maternity wardrobe. I want to celebrate this miracle in every way possible and that means feeling good about the way I look throughout my pregnancy. So here I am starting from scratch. And I am on a budget, too. Where do I even begin to curate a maternity wardrobe I love and feel good in?
Given my situation, I was thrilled when Mica from
Away From the Blue
asked me to review her new ebook
Stylish Pregnancy on a Budget
! She's been through two pregnancies and definitely stayed stylish through each one. Mica is also a master at accessorizing and mixing and matching her clothing so each outfit seems new and unique. What perfect timing to get some tips so I could begin my maternity shopping! For under $3, Mica's book is a quick read jam packed with inspiration and helpful tips on curating your maternity wardrobe. Her tips could really be applied to any closet overhaul, especially if you are on a budget. I really appreciated how she breaks down each step and includes worksheets to help you each step of the way. I would recommend this to any pregnant fashionista or anyone thinking of becoming pregnant. It creates a roadmap for your wardrobe including what you need and what you really don't throughout the 9 months. If you are interested in purchasing you can get it through my
affiliate link here
.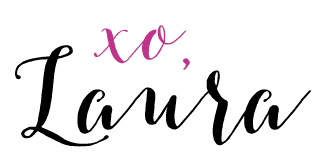 I was provided with this book for free, but all opinions are my own!