It's been pretty quiet here on the blog this past week. I didn't mean to take such a break and actually have a half finished post that was supposed to go up last Thursday, but I never got around to finishing it. I was too busy enjoying some relaxation and time with my family in Arizona. We are actually on the way back home today. It was wonderful time and I just couldn't bring myself to focus on anything blogging or social media related. But I did do quite a few other things like:
1. Watch my daughter take her first jump into the pool and first few strokes on her own (no floatation devices)! She loved every minute in the pool and loved to show off her new skills, even going under water.
2. Find out how much I love anything
prickly pear flavored
. Candy, gummy bears, taffy, licorice....and I can't wait to try the syrup in drinks or on ice cream once we are home, too! Seriously give it all to me!
3. Eat as many meals as possible outside. I could not get enough of the sun and warm weather.
4. Enjoy time at the
Sonoran Desert Museum
and see a javelina. My daughter has a few books about the southwest with javelinas and was excited to see them up close!
5. Splurged a little on a new outfit at
Lizard Thicket
with my mother-in-law.
6. Start to talk about our upcoming trip to Ireland this summer and do some online browsing. I am debating
these booties
. They are waterproof which would be great to have and they look really comfortable. I will also probably bring some slip ons.
It was a fabulous trip and hopefully we can make it down again next year. There are still so many things to do and see and we all had a wonderful time! Happy Tuesday everyone!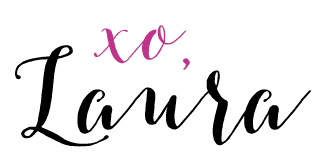 linking up with Style Sessions, Walking in Memphis in High Heels

and

Fashion Canvas, Style with a Smile, J. Petite
, Turning Heads Tuesday, Pucker up Style, Sandy a la Mode, Spread the Kindness, Tuesday Talk, A Good Hue, Linkup with Lisa,
What I wore,
Oh Hey Girl, Whatcha Wearing Wednesday,
Color and Grace,
Jersey Girl Texan Heart
,

Style

Perspectives,
Midweek Inspo,GYPO, Royally Waiting