How do you shop for clothing? Do you like to go into stores? What about online? Since we are often so busy (and my daughter rarely has the patience for in-store shopping), I find myself trying to shop at home more and more. I love online and online catalogue shopping and the ease it provides. A nice way to relax is to get a cup of tea and window shop on my computer. My favorite part about catalogues is seeing how the clothing is worn in an outfit, not just the item alone. It really helps to give you more ideas about ways to wear the item and you can't beat that!
With the right winter or spring essentials on hand depending on your current weather, you'll not only keep warm, but look your best the entire season and next. For women who love to look their best, without breaking the bank, and without having to compromise comfort for style, there are a few online catalogues I've discovered that you can shop from with amazing pieces!
With current savings of up to 50% on many winter essentials you simply can't go wrong here. Women who love designer fleece, distinct coats and jackets, or want to bundle up with a new parka as the weather cools down, can find designer styles, and a unique, eclectic selection of brands, on the site. With discounts, specials promoted regularly, and well known designer names, you can find the ideal look, keep warm, and find the affordability you seek as well. Their spring clothing is on point as well!
Catering to the younger crowd, this site has a hip, distinct style, while providing affordability for shoppers who want to wear designer names for less. Petite, teens, and women in their 20s and 30s are sure to find the finest fashions, latest trends, and winter and spring essentials for the wardrobe, to keep them warm during the cooler months and transition their wardrobes to spring.
For the women who are aged 50 plus, this catalogue caters to you. Not only in the sense that sizing is age appropriate, but also that they carry the latest fashions for women in this age bracket as well. Clothing fits well, covers you up, and you can find a comfortable pair of boots which are suited for you, or the perfect leggings to go with your new winter or spring jacket on the site, regardless of your plus sizing needs. See here for similar catalogues to Fiftyplus.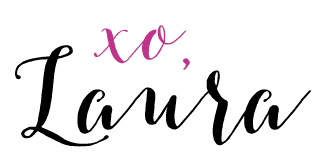 Thank you to Zoom Media for sponsoring this post.